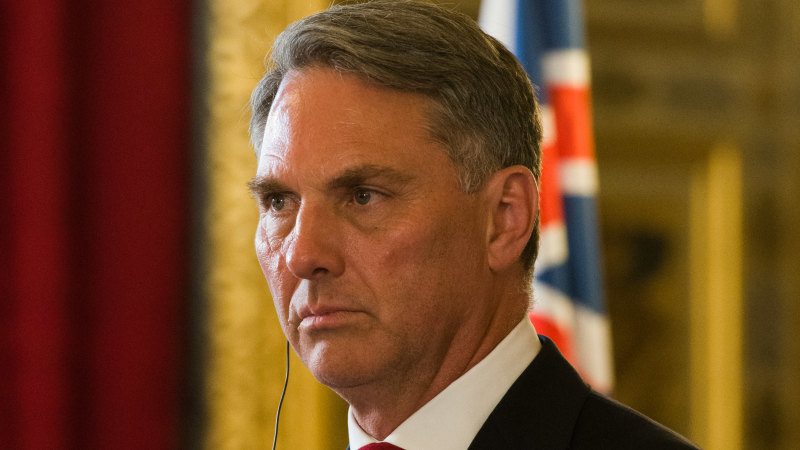 This morning's debate between Dominic Perrottet and Chris Minns continued with the NSW premier probing Labor's monetary plans for the state.
Perrottet's second query to the NSW opposition chief was in regards to the Northwest Metro mission and whether or not he would have constructed it and the way, earlier than his third and last query: "How are you going to pay for the metros, the motorways, the schools and hospitals that we continue to build across NSW?"
This was Minns' response: "I'll give you this commitment. Any wage increases we give to frontline workers in New South Wales will be paid for by budget savings or productivity gains."
Perrottet described that response as "waffle".
"Chris, running the state's finances in the economy is not like running a school tuck shop," the premier mentioned.
Loading
For his last two questions, Minns requested Perrottet in regards to the native manufacturing of the state's transport fleet and the instructing disaster.
"One in 10 year nine children can't read to the minimum standard in NSW schools. Do you acknowledge that the teacher crisis in public education has come about under your watch and what are you going to do about it?" Minns requested.
"Firstly, you can cherry-pick those statistics," Perrottet replied. "There's no doubt – whether it's NSW, or across the country – we need to do better when it comes to education standards in this state. But there's a number of areas that we are working on.
"We've reformed the curriculum to get education back to basics: reading, writing, arithmetic. That's what we need to do in our schools."
Both leaders completed the controversy by agreeing to return to 2GB to go head-to-head within the close to future.
"It was fun," Perrottet mentioned.